No results were found for the filter!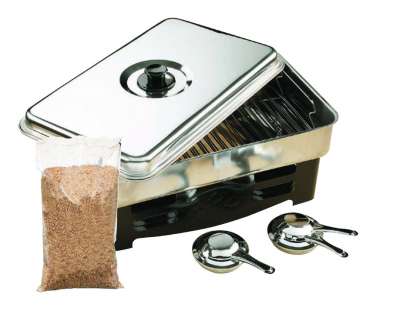 FLADEN Home Smoker incl. Smoker Chips
FLADEN Table Smoker, stainless steel pan, 2x grill, 2 burners, lid with intergr. Extractor, incl. Smoking chips, dimensions 42x27x18cm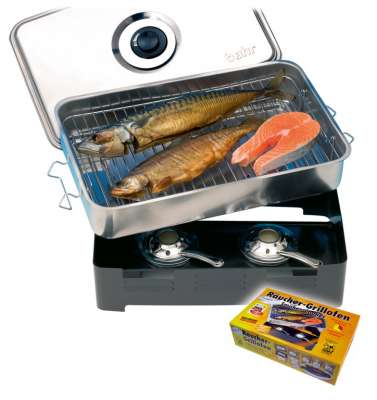 Behr Stainless steel table smoker
Behr stainless steel table-smoker, TUV certified at the same time for food compatible smoking of up to 8 trout, dimensions 42,5x28x11,5cm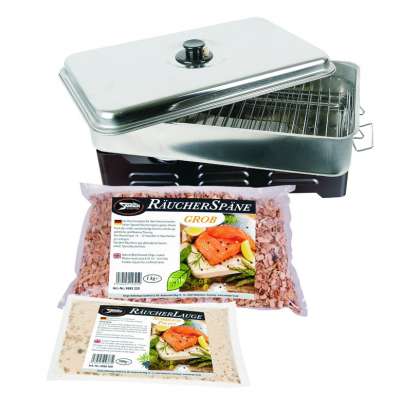 Sänger Table Smoker Set "De Luxe" 2
Sänger Profi Grill & Table Smoker Set "De Luxe" 2, Smoker with Smoker chips and smoker lye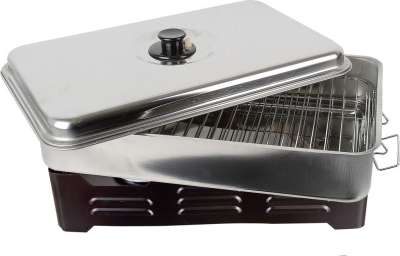 Specitec Table Smoker "De Luxe"
Specitec professional grill & table smoker, stainless steel, dimensions 44x28x11cm incl. 2 grids, adjustable smoke evacuation slide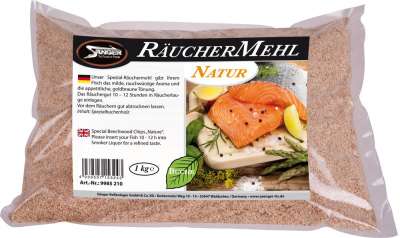 Sänger smoking flour beech wood 1kg
Sänger smoking flour from aged beech wood 1kg, fine cutting, from natural raw materials without preservatives and flavor enhancers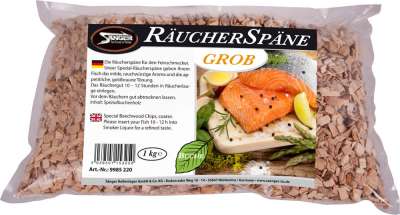 Sänger Smoker Chips 1kg
Sänger Smoker Chips - are grossly containing 1kg, the chips are made of natural beech wood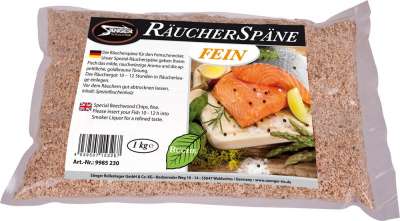 Sänger Smoker Chips fine 1kg
Sänger Smoker Chips fine - are grossly containing 1kg, the chips are made of natural beech wood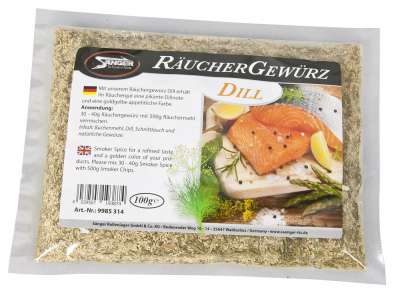 Smoke Spice Dill 100g
Sänger Smoker Spice Juniper, content 100g consisting of beech wood, dill, chives and natural spices, as addition to smoker chips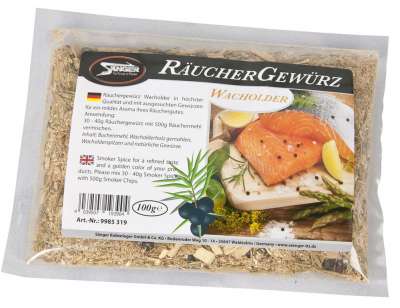 Smoke Spice Juniper 100g
Sänger Smoker Spice Juniper, content 100g consisting of beech wood, juniper wood, and natural spices, as addition to smoker chips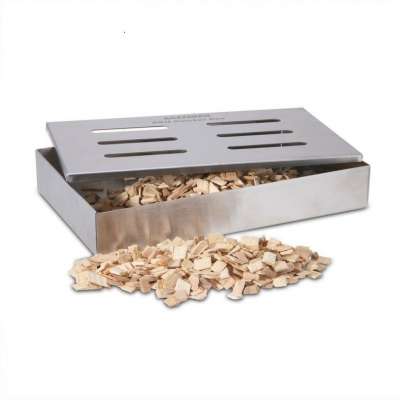 Sänger BBQ Smokerbox
Sänger BBQ Smokerbox, made of stainless steel, dimensions 21x13x3,4cm, suitable for gas and charcoal grills, transforms it in a smoker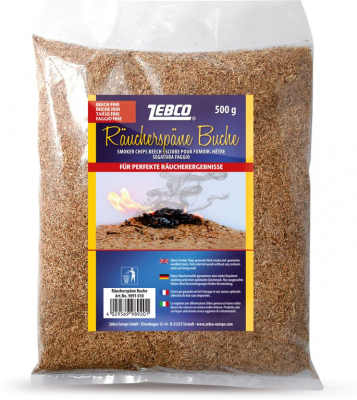 Smoker Chips
Smoker Chips beechwood, the chip size is fine selected woods, very good for smoking tasty fish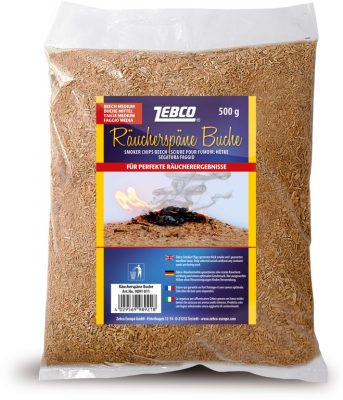 ZEBCO Smoker Chips Beech medium
ZEBCO Smoker Chips Beech medium guarantee a strong smoke, only selected woods without impurities