No results were found for the filter!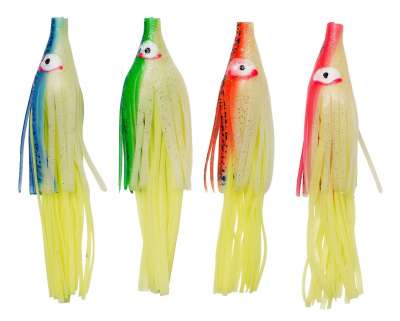 Kinetic Monster Octopus 160mm or 200mm
Kinetic Monster Octopus with a length of 160mm or 200mm, four colours are available, strong and bulky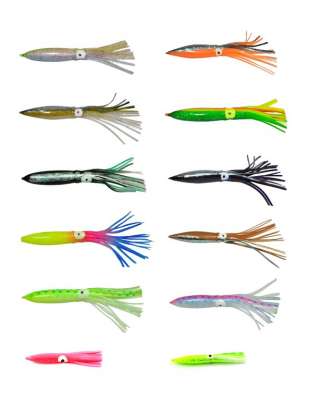 Dieter Eisele Hogy Octopuses - 1 piece
Dieter Eisele - Hogy Octopuses, twelve different colours, sizes from 8,5cm - 23cm, brilliant shining, content 1 piece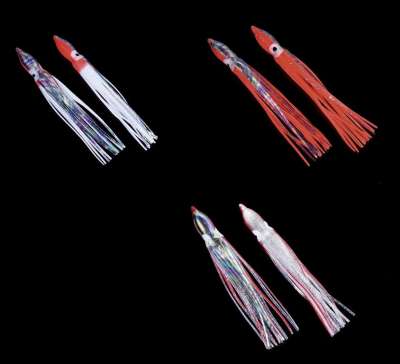 DEGA Octopus holographic 4 pieces loose
DEGA Octopusse holographic, content 4 pieces loose, available in three colours, length 12cm, ideal as bycatch on rigs and pirks
Content
4 Stück
(€0.55 * / 1 Stück)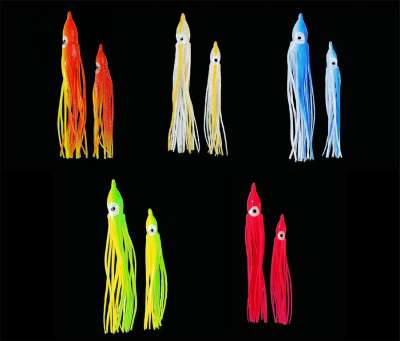 DEGA Octopus loose
DEGA Octopus loose, five different colours, successful by-catch in deep sea fishing, in sizes 9cm and 12cm, content 5 pieces
Content
5 Stück
(€0.54 * / 1 Stück)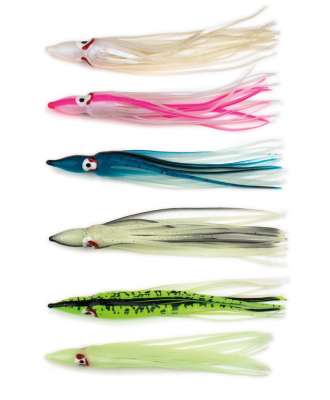 UV-Aktive Octopusse 12cm
TRENDEX UV-Active octopus with a length of 12cm, available in six different colours, contain 5 pieces per bag
Content
5 Stück
(€0.60 * / 1 Stück)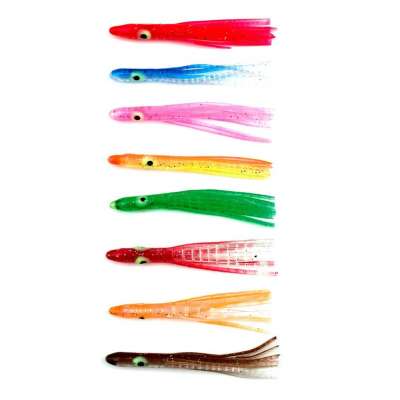 Behr Trendex Mini-Octopusses 10 pcs.
Behr Trendex Mini Octopus, content 10 pieces, length 4,5cm, eight different colours, UV-active
Content
10 Stück
(€0.20 * / 1 Stück)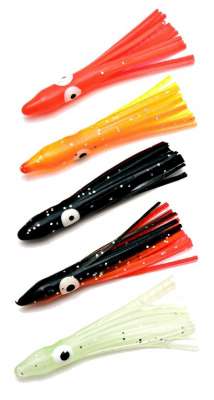 Behr Mini-Octopus 10 pcs.
Behr Mini Octopuses, length approx. 4.5cm in five different colours, contents 10 pieces in a re-sealable foil bag
Content
10 Stück
(€0.28 * / 1 Stück)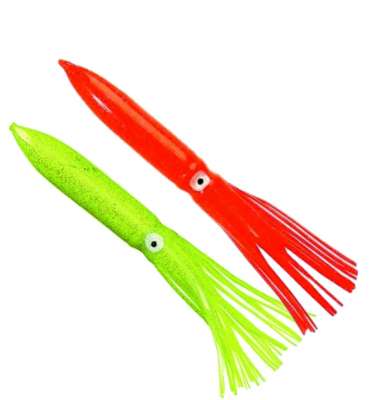 FLADEN Giant Trolling Squid - 30cm Octopus
FLADEN Giant Trolling Squid, Octopus with a length of 30cm, it is availible in red or fluo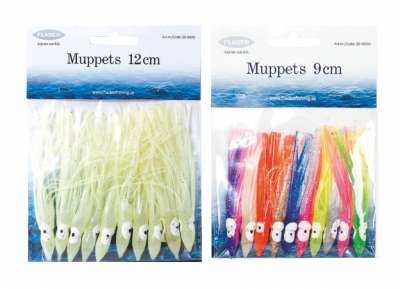 FLADEN Muppets - Octopus loose 9-15cm - pack of 10
FLADEN Muppets - Octopuses loose, two sorts available, sizes 9cm, 12cm and 15cm, contents 10 pieces, colours luminous and assorted colours
Content
10 Stück
(€0.40 * / 1 Stück)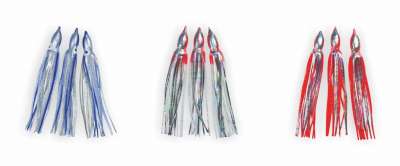 FLADEN Muppets - Octopuses loose 12cm - Pack of 10
FLADEN Muppets - Octopuses loose, length 12cm, three different colours available, content per pack 10 pieces
Content
10 Stück
(€0.40 * / 1 Stück)