Imprint
Imprint
Address: pilker-discount UG (limited liability)
Clara-Viebig-Str. 10
07545 Gera
Phone: +49 365 55119650
Fax: +49 365 7128889
Email: info@pilker-discount.de
Register entry:
Entered in the commercial register.
Register court: Jena
Register number: HRB 510601
Managing Director:
Sven Walther
Mario Dittrich
Sales tax ID:
Sales tax identification number according to §27a sales tax law: DE296781741
Responsible for the content (according to § 55 Abs. 2 RStV): Sven Walther

Bank details
Name of the bank: Commerzbank
IBAN: DE03 8304 0000 0206 6355 00
BIC: COBADEFFXXX
Account holder: pilker-discount UG (limited liability)
Platform of the EU Commission for online dispute resolution: http://ec.europa.eu/consumers/odr/
We are neither obliged nor prepared to participate in dispute resolution proceedings before a consumer arbitration board.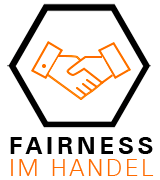 Member of the initiative "Fairness in Trade".
For further information: https://www.fairness-im-handel.de